My name is Gabriel, I study topics in International Macroeconomics. My work centers largely around the consequences of sovereign default risk for the maturity structure of public debt, sectoral reallocation, capital accumulation, and fiscal-monetary interactions. I am an Assistant Professor of Economics at Stony Brook University since 2018. I received my PhD in 2016 from the University of Rochester. I am originally from Romania and this is how you pronounce my last name.
News: The completed draft of "Deadly Debt Crises: COVID-19 in Emerging Markets," with Cristina Arellano and Yan Bai is available as a Staff Report from the FRB Minneapolis.
Publications
"Sovereign Default Resolution Through Maturity Extension,"
Journal of International Economics, Volume 125C, 2020, ISSN 0022-1996
"Default Risk, Sectoral Reallocation, and Persistent Recessions,"
with Cristina Arellano and Yan Bai
Journal of International Economics, Volume 112, 2018, ISSN 0022-1996
"The Payment Schedule of Sovereign Debt,"
with Yan Bai and Seon Tae Kim
Economics Letters, Volume 161, 2017, ISSN 0165-1765
Working Papers and In-Progress
Resources
Teaching
All materials, including syllabi and ECHO recordings, are distributed via Blackboard. Class-specific office hours are listed in the syllabus. For other appointments, please email. Students, please use gabriel.mihalache@stonybrook.edu and include the class name in the subject. Thank you!
Fall 2020
ECO 325 International Economics
ECO 615 Advanced Macroeconomics Workshop (PhD)
Previously
ECO 305 Intermediate Macroeconomic Theory
ECO 325 International Economics
ECO 356 Topics: International Finance
ECO 531 Introduction to Computational Methods in Economics (MA)
ECO 613 Computational Macroeconomics (PhD)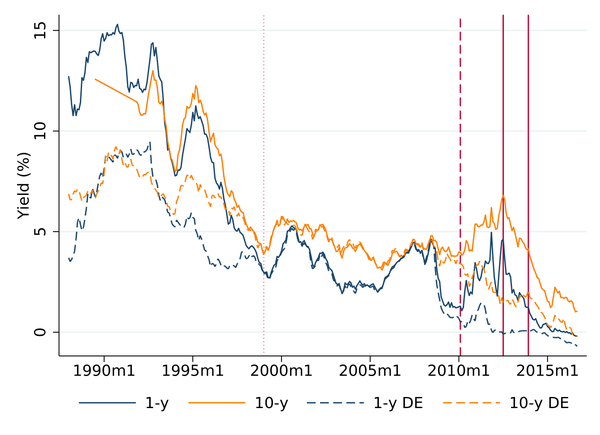 Contact:
gabriel.mihalache@stonybrook
S633, Social & Behavioral Sciences, Stony Brook, NY 11794